Dracula: Prince of Darkness (1966)- Widescreen Weekend
14th October 2022 @ 1:00 pm

-

3:00 pm

Free
Following our screening of The Three Faces of Eve for Widecreen Weekend in 2021, join us for another fascinating look at the human mind through the lens of film.
Terence Fisher's Dracula: Prince of Darkness, from the iconic Hammer studio, is a quintessential English Gothic horror film that revived interest in the genre, presenting dreamy, disturbing encounters with vampires that are both disconcertingly seductive and hideous.
The dream-like atmosphere is enhanced by the widescreen format and the vivid use of colour—especially the blood in Roy Ashton's elegant but nightmare-ish makeup for the Co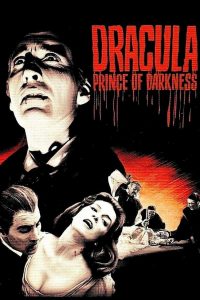 unt. Dracula fans will recognise James Bernard's evocative, orchestral score, which provides an aural counterpoint to Lee's commanding presence.
This free screening is brought to you by the 'Objects of the Mind' research collaboration between the University of East Anglia and the National Science and Media Museum. The project focuses on films that portray characters experiencing psychological disturbances and examines the ways in which psychiatrists and filmmakers have attempted to convey psychological experiences through the multisensory medium of cinema.
This screening will be introduced by Annie Jamieson, Curator of Sound Technologies, National Science and Media Museum.
Collection tour
Join us after the screening for a tour of our museum stores to see some of the unique, original artefacts from Dracula and many other well-known Hammer productions in our Roy Aston and Phil Leakey make-up collection.